Fay and I are very keen cyclists, one of the reasons we came here on holiday, before moving here to run the B&B, was to cycle. Well known are the mountain biking centres at Kirroughtree and Glentrool, but maybe less well known are the quiet scenic roads for road cyclists and the superb forestry tracks, ideal for gravel/adventure cyclists.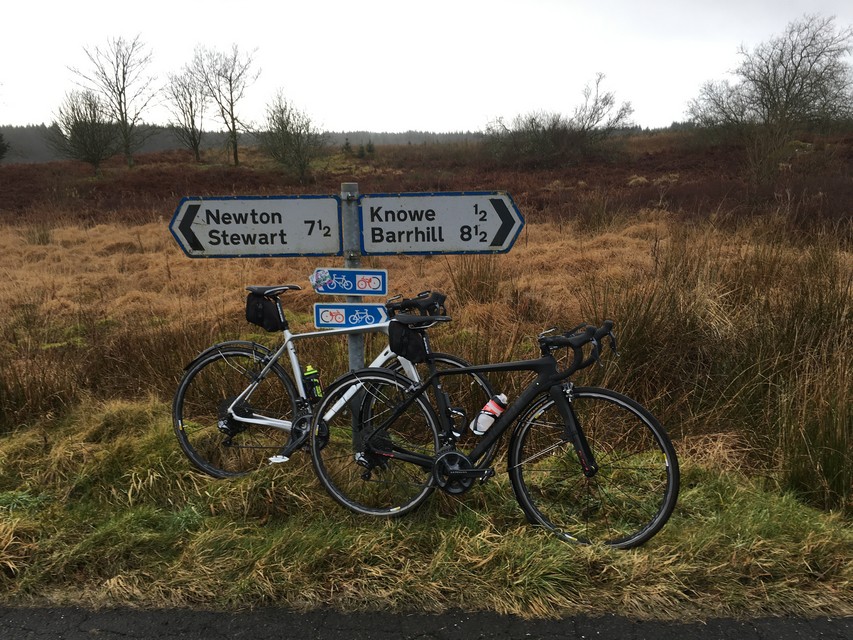 We also have excellent facilities for cyclists at the B&B from storage, to a workshop where we keep spare tyres, inners, wheels, bearings, cables and brake blocks. If we don't have an item, we have 24 hour delivery arranged with Wiggle Online.
I am also a certified Cytech level 2 bike mechanic and can help with all sorts of bike trouble.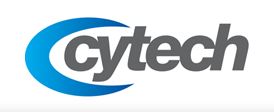 Road Routes
The road routes we regularly ride range from a 20 mile trek to a good 50 miler. A couple of examples are:
Up from Newton Stewart along the B7027, then along the single track to the right down to Bargrennan and back to Newton Stewart along the old road past the RSPB Wood of Cree. This is about 20 miles.
Again out on the B7027, but this time turn left at the Glenluce road , then at Glenluce take the New Luce road and stop at the Abbey for lunch. Then onwards to New Luce, and continue through to Barhill and back to Newton Stewart on the quiet B7027. This is about 50 miles.
Obviously there are many routes of different lengths and difficulties, but if you avoid the A75 the vast majority are very quiet roads.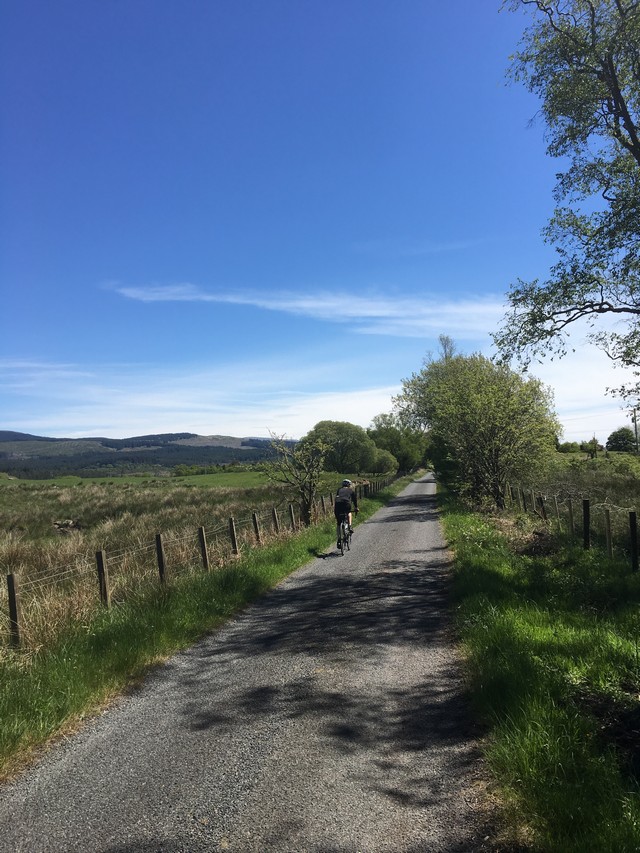 Gravel Routes
For gravel cyclists, there is the 'iconic' Glentrool to Clatteringshaws route, which was featured in "Cycle" magazine in October 2020, page 46 , "Weekend Ride – The Galloway Hills", and has a café at both ends. Or, the even more challenging 'Big Country Route' which, from Newton Stewart, is 35 miles. There are several more local runs for gravel riding to the east of Newton Stewart as well as the mentioned way-marked tracks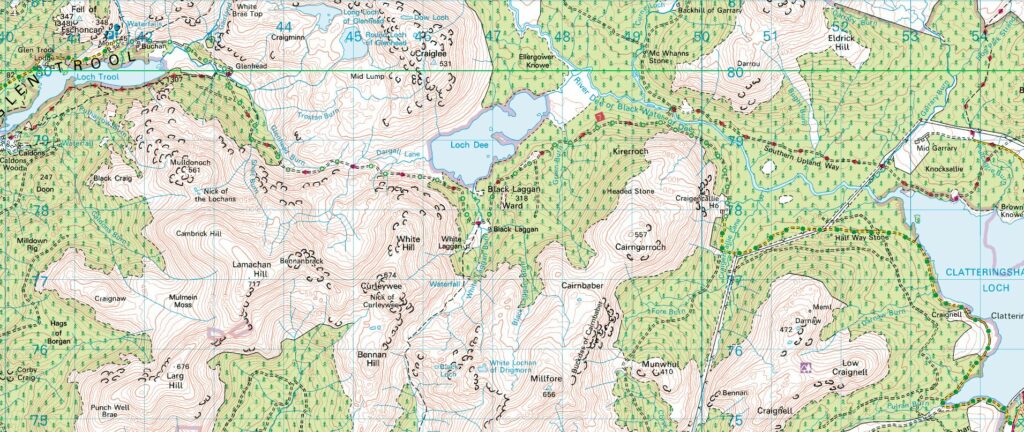 For many of the routes, we can provide a GPX file for upload to a GPS system or mobile phone.
Mountain Bike Routes
Obviously many of the routes for gravel bikes are good for mountain bikes. Fay and I usually go onto those routes with our mountain bikes, but there are also specific single track routes which are suited to mountain bikes.
Glentrool visitor's centre is the start point for a blue and green mountain bike route, as well as the main advertised start point for the Big Country Route . The blue route has some really lovely single track down hill legs, with terrific views over the local hills and lochs.
Kirroughtree is only 3 miles from The Stables Guesthouse, and has green, blue taster, blue, red and black routes, and a skills area. As well as the single track waymarked routes, the visitor's centre at Kirroughtree acts as a great starting (or lunch time) point for many treks North or East either on mountain bikes or gravel.