There are all sorts of attractions in the area to visit
Galloway Forest Dark Sky Park
Forestry Commission Scotland has established part of Galloway Forest Park as the first Dark Sky Park in the UK.

The Sky Quality Meter (SQM) scale is from 0 to 25. You would get a reading of 8 in the middle of a major city such as Glasgow or Edinburgh, whereas a 24 would be measured in a photographer's dark room. Based on this scale, the Galloway Forest Park's scores range from 21 to 23.6 which gives us as near to total darkness as you can get given the populations around us.
Visit the Galloway Forest Dark Sky Park website at:
https://forestryandland.gov.scot/visit/forest-parks/galloway-forest-park/dark-skies
Newton Stewart Museum
Stables Guest House is directly behind the popular Newton Stewart Museum. It contains a wealth of historical treasures, some pre-Victorian, and has exciting and interesting displays of the natural and social history of Galloway.
Shopping
Newton Stewart has all of the amenities you would expect of a market town. Supermarket, Chemists, Hardware and a wide range of local gift shops, local produce and general retail establishments.
Bladnoch Distillery
Only 7 miles drive from the guest house, is Scotland's most southerly single malt whisky distillery at Bladnoch. Bladnoch Distillery is now producing whisky again and offers guided tours, function hall (ideal for weddings, parties and events), visitors centre and popular gift shop https://bladnoch.com/
Cinema
Recently refurbished, the Cinema in Newton Stewart is one of the town's best, and most popular facilities. Films show throughout the week with theatre, live music, comedy and pantomime at various times throughout the year – www.nscinema.co.uk.
Marrbury Smokehouse, Shop and Restaurant
Award-winning smoked foods shop, fine dining restaurant and visitor attraction near Newton Stewart https://www.marrburysmokehouse.com/
Wigtown Book Festival
Wigtown Book Festival is an exciting, annual, literary festival held in Scotland's National Book Town, Wigtown in Dumfries and Galloway, South West Scotland –www.wigtownbookfestival.com.
Other Visitor Attractions
Abbeys & Castles
Beaches
Bird-watching
Countryside & Wildlife
Gardens
Gem Rock Museum
Golf – great local courses
Great roads for cycling
Mountain Biking
Pony trekking
Sightseeing
Swimming
Towns & Villages
Watersports
The Dumfries and Galloway web site contains a host of information about Dumfries, Dumfriesshire and Galloway and links to web sites throughout south west Scotland.
https://www.dumfries-and-galloway.co.uk/.
Sited on the banks of the River Cree in Dumfries and Galloway, South West Scotland, Newton Stewart is regarded as the gateway to the Galloway Hills and the important historical region of the Machars.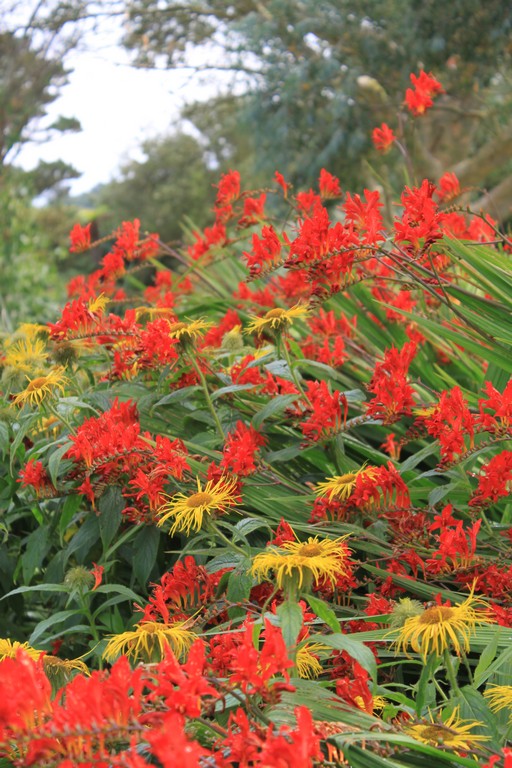 This picturesque and friendly market town was founded in the mid 17th Century by William Stewart, youngest son of the 2nd Earl of Galloway.
There's lots to do in Newton Stewart. The town boasts a recently refurbished Cinema, a range of sports and leisure activities, museums and local history, public houses, restaurants, country walks, riverside walk and a wide choice of local shops and cafe's.
Newton Stewart is the geographical centre of an outdoor enthusiasts paradise. Hillwalking here is superb. Large unspoiled areas of great natural beauty and tranquility are dominated by the Merrick at 830m (2764ft) and the slightly lower eminence of Cairnsmore of Fleet. Nearby can be found the Wild Goat Park and the Red Deer Range enabling the visitor to see the animals in their natural habitat.
The latter and Wigtown Bay are world class nature reserves. Ornithologists flock to the area together with the geese and other migrant birds during the winter and spring. Trails, developed by Forest Enterprise, for walkers and cyclists and unlimited coastal pathways complete the picture.
Nearby are Scotland's National Book Town and the Bladnoch Distillery visitor centre which are both well worth a visit.
Creetown
Annually hosts a country and western festival in September with live music and entertainment. Also worth visiting is the Gem Rock Museum.
Wigtown, Scotland's National Book Town
Only 7 miles drive from Stables Guest House, Wigtown is the official book town for Scotland. Book festivals, readings, live events and over 18 book related businesses including book shops, publishers, dealers and binders…to name but a few!
Whithorn
Scotland's first christian community dating back to 5th century. Visitor centre for more information see www.whithorn.com.
Other places in the area for children or the young at heart to visit are the Cream of Galloway and the Cocoa Bean Factory.